School Vacation Classes

Cooking classes are an excellent choice to add to the repertoire of activities your child will partake in during school vacations. The benefits of kids learning to cook are too numerous to list ~ but here are a few we know to be true.
Gaining confidence in the kitchen will serve your child throughout his/her life. Many adults shy away from cooking because its outside their comfort zone. They feel they don't have the skills to be successful and they fear disaster. Getting kids in the kitchen early on takes the mystery out of food and its preparation. They are able to experiment in a safe, supportive environment and learn valuable lessons such as "there is no use crying over spilled milk"!
If they make it, they are more likely to try it. Picky eaters beware! We have deciphered the recipe to expand your palate. No kid can resist the temptation to try a dish he has cultivated and nurtured. Part two of this is if they make it, it will be healthier. There is no denying that food made from scratch with real ingredients is more nutritious and less chemically laden than most anything they will consume out of a box or bag.
Cooking and baking are practical applications of "school". Whether using comprehension skills to read a recipe, math skills to alter quantities in a recipe or the scientific method to predict outcomes of their culinary endeavors - cooking gives kids a use for that knowledge they think is useless.
So join us for a camp and give your child a gift they will use throughout their life!
---

A few important details about cooking camp at The Culinary Playground....
* Camp is for kids Age 6+
* Our classes are HANDS ON! Kids make their own recipe start to finish. Most recipes produce 2-4 servings.
* If you are registering more than one child in the same camp - change the Quantity and add each child's name in the name field. A 10% discount is given when registering multiple children and will be credited back to the credit/debit card you pay with following registration.
* For multiple day camps, only the 1st day of camp will appear on the calendar, you are however registering for the duration of the camp, be it 3, 4 or 5 days.
* You will know your registration was successful if you receive a confirmation and a pay pal receipt.
* Camp Cancellation Policy - If you cancel at least 14 days prior to the start of class/camp your payment will be refunded. If you cancel for any reason within 14 days of the start of class/camp your payment is forfeited unless another student takes the spot.
---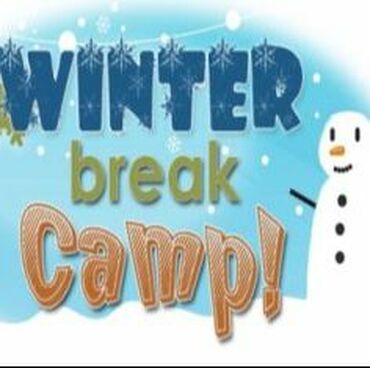 Tuesday February 26th (10am - 1pm)
~ Brunch ~
From scratch Muffins, Hashbrown Egg Cups and Stuffed French Toast

Wednesday February 27th (10am - 1pm)
~ Dough Day ~
Make and shape homemade dough for soft pretzels,
​stromboli and monkey bread

SOLD OUT Thursday February 28th (10am - 1pm)
~ Feed the Family ~
The kids have dinner covered!
They will make dinner and dessert, enough for a family of 4-6!

SOLD OUT Friday March 1st (10am - 1pm)
~ Zoo Cakes ~
Homemade cupcakes and frosting to decorate in adorable animal designs



---
Please read important details above before registering!
$55/per day